Crop residue burning: Congress workers protest in Chandigarh as Kejriwal lands to discuss smog

Crop residue burning: Congress workers protest in Chandigarh as Kejriwal lands to discuss smogDelhi CM Arvind Kejriwal and his Haryana counterpart ML Khattar said they had cordial and fruitful talks on the issue of steps to be taken to reduce crop residue burning and vehicular pollution. Khattar said Delhi's pollution should be of special concern because it is "after the national capital".TIMESOFINDIA.COM | Updated: Nov 15, 2017, 14:41 IST
Highlights
Haryana's neighbouring Congress government in Punjab is fighting with Kejriwal on the issue of crop residue burning
Ergo, Congress workers, joined by Akali Dal workers, today gathered to protest what they believe is unfair targeting by Kejriwal of Punjab's role in northern India's pollution
Haryana CM ML Khattar is meeting with Delhi CM Arvind Kejriwal (right) today. (Photo: Twitter via @AamAadmiParty) NEW DELHI: Delhi CM Arvind Kejriwal and his Haryana counterpart ML Khattar today said they had cordial and fruitful talks on the issue of steps to be taken to reduce crop residue burning and vehicular pollution.
Track the pollution level in your city
Khattar said that that while he is concerned about air in all of northern India, Delhi's pollution should be of special concern because it is "after the national capital".
"It (Delhi) is the country's capital so we should all make all efforts to remedy the situation," said K hattar in a joint media briefing with Kejriwal after their meeting.
"We had a very positive discussion, we will take all steps possible to tackle the situation," said Kejriwal.
Earlier in the day, Kejriwal was greeted by protesting Congress and Akali Dal workers when he arrived at Chandigarh airport today en route to a meeting with Haryana's BJP CM to discuss crop residue burning which has exacerbated pollution in the national capital.
Haryana's neighbouring Congress government in Punjab is fighting with Kejriwal on the issue of crop residue+ burning which is leading to hazardous smog in many parts of northern India. Amarinder refused to meet Kejriwal on his Chandigarh trip despite the former's request.
Ergo, Congress workers, joined by Akali Dal workers, today gathered to protest what they believe is unfair targeting by Kejriwal of Punjab's role in the pollution.
Punjab's CM Amarinder Singh has consistently s aid that the state's farmers cannot afford to dispose of crop residue any other way than by burning.
To be sure, pollution levels in Delhi-NCR are up not just to due to burning of crop residue by Haryana and Punjab. Dust due to large-scale construction, vehicle emissions and polluting industries are also responsible. A drop in temperatures combined with a rise in crop residue burning has exacerbated the situation.
"The sheer cost involved in...managing the huge amount of paddy straw left behind every season is mind-boggling and simply out of the reach of the farmers. And, unfortunately, the state government also lacks the funds needed to take on such an onerous task," wrote Singh in an article exclusively for TOI.
Kejriwal's contention is "let's at least talk"; he can't understand why Amarinder isn't even willing to discuss the issue that has become a huge health hazard for not just Delhi-NCR residents but also for re sidents of Haryana and Punjab.
Haryana's BJP government responded - albeit belatedly and likely to show up Amarinder - to Kejriwal's entreaties for discussions.
Today, Khattar and Kejriwal met for over an hour.
Kejriwal said a day before the trip that he looked forward to a "fruitful" discussion.
It's unclear whether anything concrete will emerge from the discussion. After all, Khattar's party colleague and Union minister for environment said things could be much worse in Delhi.
The environment minister contrasted - favourably - the pollution choking large swathes of northern India with the 1984 gas leak in Bhopal that killed at least 25,000 people, reported AFP.
Get latest news & live updates on the go on your pc with News App. Download The Times of India news app for your device.
You might also like
RELATED
From around the web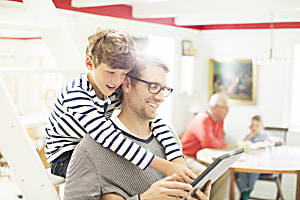 The Bad Guys Want In. This Is How You Stop Them.
Norton Core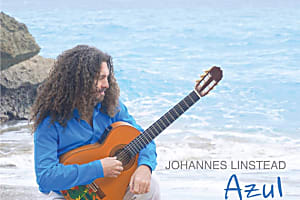 If You Love Spanish Guitar You're Going to Love This Music
bit.ly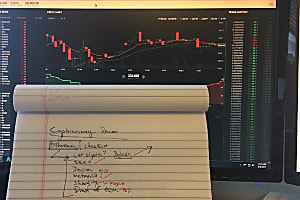 The Next Bitcoin (Is Here)
Money Morning
More from The Times of India
MP compares Rahul Gandhi to 'nagar vadhu'
Inside pictures from Deepika Padukone's 'Padmavati' bash
Top 10 Rahul Gandhi quotes for you!
Source:
Google News