India vs South Africa, Live Cricket Score, 2nd Test Day 2: Ashwin Bags 4, South Africa 335 All Out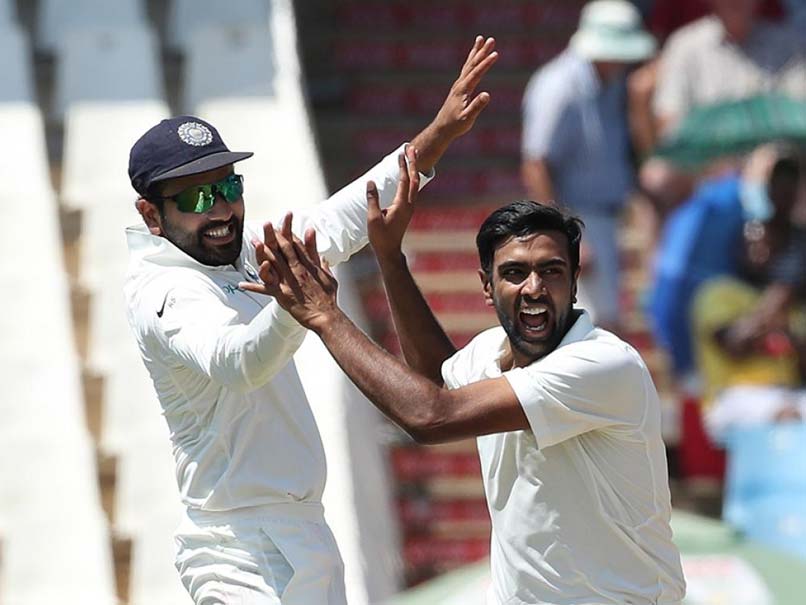 Live cricket score: India vs South Africa, 2nd Test Day 2 at Centurion. © AFP
India fought back lat e to reduce South Africa to 269 for six wickets in their first innings on the opening day of the second cricket Test at the SuperSport Park on Saturday. Aiden Markram (94) and Hashim Amla (82) threatened India with signs of a prospective big total. But India's bowling unit, spearheaded by off-spinner Ravichandran Ashwin (3/90), took four wickets in the final session to show the team's intent of making a strong comeback after the defeat in the opening Test in Cape Town. Captain Faf du Plessis (24 batting) and Keshav Maharaj (10 batting) were at the crease at the end of the day's play. Du Plessis earlier in the morning won the toss and elected to bat on a bouncy wicket with less seam and swing as compared to the Newlands wicket in the first Test.
Live Score
2nd Test, SuperSport Park, Centurion, Jan 13, 2018
SA

335/10 (113.5) Winning %

IND

4/0 (1.0) Draw 16%
Day 2 | Lunch
CRR: 4
trail by 331 runs
BATTING
Murali Vijay4 (6)
Lokesh Rahul0 (0)
BOWLING
Opening batsmen Markram and Dean Elgar (31) justified the skipper's decision with sensible batting. They stitched together a 85-run partnership to give a good start to the hosts. Indian pacers Jasprit Bumrah, Ishant Sharma and Harik Pandya operated with probing line and length. Ishant replaced Bhuvneshwar Kumar for this match, while injured glovesman Wriddhiman Saha made way for Parthiv Patel. Another change was Lokesh Rahul replacing Shikhar Dhawan. Mohammed Shami disappointed by bowling fully-pitched deliveries though Pandya rose up to the challenge got more overs to bowl than the former. The 23-year-old right-hander Markram was particularly impressive, registering his second Test fifty which had 14 fours.
Live updates between India vs South Africa, 2nd Test, Day 2, straight from Centurion
15:32 IST: That's LUNCH in Centurion. India 4/0 in 1 over, trail South Africa (335) by 331 runs.
Murali Vijay 4*
KL Rahul 0*
15:30 IST: FOUR! what a way to start the innings. Vijay smashes Maharaj towards sweeper cover for a boundary. India 4/0.
15:29 IST: India openers Murali Vijay and KL Rahul are making their way to the middle. Keshav Maharaj to start proceedings for South Africa.
15:21 IST: India bowl South Africa out for 335.
A iden Markram 94
Hashim Amla 82
Faf Du Plessis 63
R Ashwin 4/113
Ishant Sharma 3/46
15:20 IST: WICKET! Ashwin takes his fourth wicket, Morne Morkel departs for 6.
15:13 IST: WICKET! Ishant Sharma strikes again, Faf Du Plessis departs for 63 runs. South Africa 333/9 in 112.4 overs.
15:10 IST: FOUR! Morne Morkel smashes Ishant Sharma for a boundary.
15:05 IST: Morne Morkel is the new batsman at the crease.
15:02 IST: WICKET! Ishant Sharma removes Kagiso Rabada for 11 runs. South Africa 324/8 in 110.3 overs.
14:58 IST: FOUR! Du Plessis waits till the end and cuts the ball towards backward point for a boundary. South Africa 324/7 in 110 overs.
14:53 IST: FIFTY! Faf Du Plessis scores his 17th half-century. South Africa 315/7 in 108.1 overs.
14:47 IST: FOUR! Faf Du Plessis moves to 49 with a boundary off Hardik Pandya.
14:40 IST: FOUR! Faf du Plessis smashes Ashwin towards deep mid wicket for a boundary. Powerful shot from the South African skipper. South Africa 302/7 in 105.4 overs.
14:32 IST: DROPPED! Another chance. Ashwin shouts - CATCH. It's Pandya's catch but he is distracted by Shami running across him. Two chances and two balls and India have missed both.
14:30 IST: DROPPED! Virat Kohli drops Rabada at slips. Ashwin isn't happy with this.
14:25 IST: FOUR! Faf Du Plessis drives Ishant towards mid off region for a boundary. South Africa 287/7 in 102.2 overs.
14:19 IST: Fewest Tests to 100 wickets for Indian pacers:
25 Kapil Dev
28 Irfan Pathan
29 Mohamm ed Shami
30 Jawagal Srinath
33 Ishant Sharma
14:18 IST: Mohammed Shami completes 100 wickets in Tests.
14:16 IST: Virat Kohli brings Ashwin back into the attack.
14:14 IST: Kagiso Rabada is the new man at the crease. Two slips and gully in place for him.
14:12 IST: WICKET! Mohammed Shami removes Keshav Maharaj for 18 runs. South Africa 282/7 in 98.5 overs.
14:01 IST: FOUR! What a shot from Maharaj. He picks the length and cuts the ball towards deep point for a boundary. South Africa 280/6 in 69.4 overs.
13:51 IST: Keshav Maharaj opens the face of the ball and guides Ishant towards square of the wicket for a couple. South Africa 276/6 in 94.2 overs.
13:45 IST: A loud LBW appeal from Bumrah. Umpire says NO. Kohli speaks to the pacer and asks for a review. And, i t's NOT OUT. India have lost a review.
13:40 IST: Short ball from Ishant. Du Plessis pulls the ball towards square leg for a single. South Africa 272/6 in 92.5 overs.
13:30 IST: Faf Du Plessis and Keshav Maharaj are making their way to the middle. Ishant to start the proceedings for India.
13:00 IST: Hello and welcome to the Live updates from Day 2 of the second Test in Centurion.
When South Africa were 61/0, India sought a review after the umpire turned down a caught behind appeal against Elgar off off-spinner Ravichandran Ashwin. But the umpire's decision remained with the snickometer giving no sign of the ball kissing the bat.
Markram was the aggressor, while Elgar batted with steely resolve and backed his defensive techniques to the hilt as the hosts reached 78/0 till the lunch session.
Elgar fell three overs into the second session. The experience d left-hander stepped out of the crease but his uppish drive to a rising delivery from Ashwin went to close-in fielder Murali Vijay.
But an unflustered Markram joined hands with Amla and the pair continued to control the Indian bowlers. Markram even though fell six runs short of his third career century in five game, gave a good accout of his talent. He was in a punishing mood but with a sensible approach.
He dealt with disdain whenever the Indian pace bowlers erred in line and length and was also good against Ashwin.
Ashwin moved round the wicket to force a faint edge of the 23-year-old's bat for an easy catch for Parthiv, bringing an end to a 67-run stand.
(With inputs from IANS)
Topics :
India South Africa SuperSport Park, Centurion South Africa vs India 2018 Cricket Live Score Live Cricket Score Live Blogs Related Articles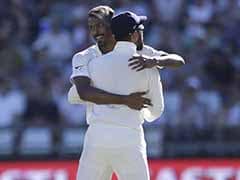 Live Score, India (IND) vs South Africa (SA), 2nd Test Day 2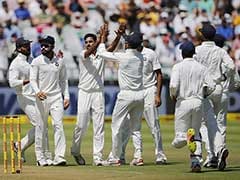 Highlights, 2nd Test: SA 269/6 At Stumps On Day 1 vs India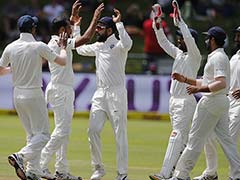 India vs South Africa, Highlights, 2nd Test: SA 269/6 At Stumps On Day 1 vs IndiaSource:
Google News