President Khama's Enemy, Botswana MP Davids Stabbed To Death, Zimbabwean Man Blamed


By Dorrothy Moyo| President Ian Khama's most vocal enemy, Isaac Davids who is a Member of Parliament has been stabbed to death.
The MP who is for the Kgatleng East constituency, was this afternoon found stabbed to death with a sharp object.
A Zimbabwean man has been blamed for the murder.
ZimEye has unearthed that many Zimbabweans are being arrested in the neighbouring country for crimes they never committed and many end up being killed inside the prison cells. They include a former lover of controversial preacher Walter Magaya's Chipo Chakanyuka, the preacher deliberately sent to Botswana and once she has crossed the border, she was slapped with false charges before being hanged inside the police cell.
Davids was until his sudden death today, President Khama's most vocal enemy and he stood against the way th e state media has been used to promote Khama's party.
The incident happened at Sorilathole near Letlhakeng.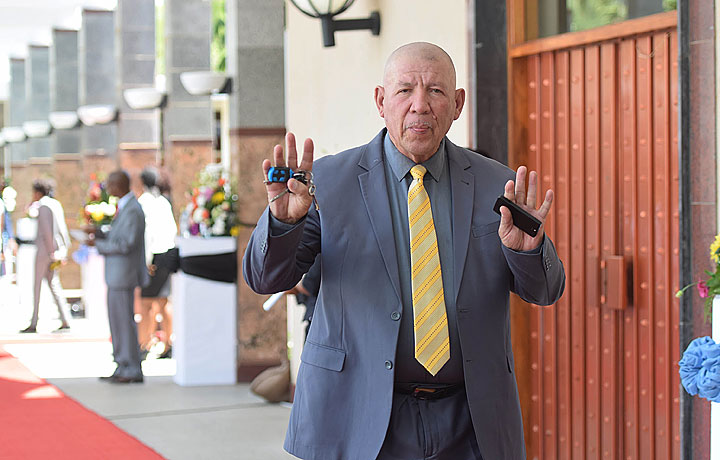 While ZimEye had not obtained fuller details at the time of going to print, the Botswana Gazette quoted Police Spokesperson Senior Superintendent Dipheko Motube Sunday afternoon confirming that they are investigating the case in which HON. Isaac Davids was this afternoon stabbed to death with a sharp object following a fight between him and two of his herdboys.
The suspects are a 31 year old Zimbabwean national from Plumtree and 32 year old Motswana from Ramotswa.
Meanwhile, he two suspects are reportedly in Police custody as investigations continue.
Motube told the Gazette, the incident happened at Sorilathole near Letlhakeng. â€" More to follow…
Source:
Google News