YAMAMOTO: There is greater stability on the African continent

YAMAMOTO: There is greater stability on the African continent
Visits: 22
(Rating 0.0/5 Stars) Total Votes: 0
0 0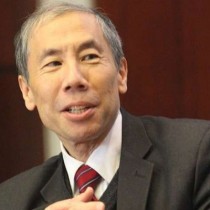 Sunatimes:- The US has been talking tough about South Sudan President Salva Kiir, threatening to cut aid to the country. Does Washington plan any other action beyond sanctions?
That was on the minds of the officials of the African Union and regional leaders, and also the subject of discussions in London with our donor community.
When we were at the UN General Assembly in September, we talked to Taban Deng Gai, the first vice president of South Sudan, and laid down clear markers about what we expect. President Salva Kiir has responded to the US Ambassador to the UN Nikki Haley in a letter outlining what he is doing to address those issues.
We really want to see concrete examples, not words. We support [Ethiopia] Prime Minister Hailemariam and the Intergovernmental Authority on Development [Igad] as well as the AU to push South Sudan to stop the violence, look at the high rates of refugee flows, now 1.3 million into Uganda, and also the large numbers of internally displaced people.
We would like to see concrete measures, and progress towards ending the violence, which jeopardises the stability and security of the countries around South Sudan.
What is the US position on the Igad revitalisation process on South Sudan, and what was your point of discussion with the Ethiopian Prime Minister?
Ethiopia is a critical partner and is the current chair of Igad, leading high-level discussions on South Sudan. Ethiopia contributes troops to peacekeeping operations in South Sudan as well as Sudan.
We discussed the efforts of Ethiopian troops to stabilise Somalia, prevent terrorism and elements from Al Shabaab and ISIS coming into their country. We also talked about internal domestic challenges that face Ethiopia and Somalia, based on ethnic divides, land tenure problems, government procedures and local practices.
There is concern about Ethiopia's i nternal stability. What was your impression on the state of the leadership within the ruling EPRDF?
I deferred to Prime Minister Hailemariam and his government on the details of what our discussions were. We talked about domestic issues like challenges in Somalia.
Ethiopia has a high population growth, with 70 per cent of the population under the age of 30, which means increasing unemployment among the youth. We discussed how we could partner to create jobs, support healthcare, education and investment.
You talked with Rwanda President Paul Kagame about reforms at the Africa Union. What role is the US likely to play?
President Kagame is coming in as chair at a time when big changes are taking places in the African Union. President Kagame is well situated to address those issues, considering his leadership in Rwanda.
Over the past 20 years, the number of democratic or democratic-leaning countries with free open elections in Africa has increased. T here is greater stability on the continent, and we want to build on that to strengthen democracies in fragile states.
The US suspended military aid to Somalia. What is the way forward considering that a security threat still remains and Somalia needs to build its army?
It is only a temporary suspension that affects about 10,000 troops, and is meant to enhance better accounting. We continue to provide assistance to specialised groups within Somalia.
This is part of our efforts to review how we can form a coherent and effective Somali national army that integrates all groups, military and militia in the regional states.
We have discussed this issue with the Somali government as we establish how to work with the AU, Amisom, the UN, and countries that provide troops like Kenya, Ethiopia, Uganda, Djibouti and Burundi.
The national army needs to be trained, and fully coherent under a unified command.
At the Somalia conference in London last May, we agreed that transparent, open accounting practices and financial institutions are critical. These are the same issues we face in the Democratic Republic of the Congo under Monusco.
There has been an increase in terrorist activities on the continent since 2001, and it concurred with the rise in US military presence in Africa. Does it suggest a problem with the American strategy?
It is true that terrorist activities have increased. The leaders and the people we spoke with during this trip were concerned about ISIS fighters leaving Iraq and the Middle East. We're looking at ISIS formations in Somalia and West Africa. We're looking at Boko Haram. We're even looking at the militias in eastern Congo, which are transforming.
We're working with partner countries, so the US State Department has trained about 300,000 troops from 26 African countries this year, with peacekeeping operations as the main focus.
Our use of military, unlike in other areas, does not take the lead in operations but works with partner countries. Currently, 63 per cent of the UN operations are in Africa. That means you're taking 87 per cent of the UN troops from Africa, that's over 70,000.
Could you comment on reports that donors have suspended financial aid to the Kenyan security sector due to recent reports of police brutality?
Our investments in Kenya include security sector reform. Kenya is important, not only in fighting and resisting Al Shabaab, but also ISIS and terrorist groups coming into the country.
As far as detracting or cutting or limiting or setting restrictions, I'll have to get back to you on that because Kenya is one of our most important countries, just as Ethiopia is, and to my knowledge we have not cut or diminished assistance or investment.
No Comments yet...

Print
Send to your friend
Leave a comment
Source:
Google News